Dear Readers,
After 55 years in business, we've seen a lot of cycles in the life of the bookstore. I think this year's reality is one of my favorites. We are seeing a huge influx of younger customers who are hitting the book aisles with the explosion of buzzy romance books, LGBTQ+ focused stories, more diverse representation in books being published and a wide exposure for books on #booktok.
Not only are younger generations reading but they are bridging the divide by recommending books to customers from other generations. Usually we see a pretty big disparity in generational interests. Now, there isn't a day gone by where I don't see a 20-something recommend a new title to someone in their 50's. And it's working! People are reading across the spectrum and taking reading risks more than they ever have. There is nothing that makes us happier than seeing our store alive with readers of all generations.
Casey Coonerty Protti
Owner, Bookshop Santa Cruz
Books I'm loving now: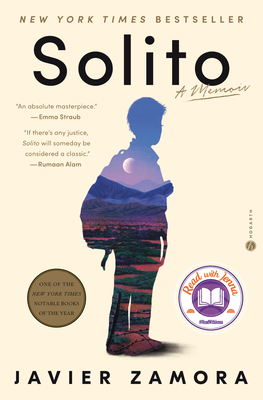 Solito: A Memoir
by Javier Zamora
One of the best memoirs I've read in years, Solito chronicles poet Javier Zamora's unaccompanied journey from El Salvador to America to reunite with his parents. His nine-year old voice brings the themes of belonging, betrayal, voice, community, fear and hope into the most emotionally human sphere, thus carrying the reader through this harrowing journey with powerful meaning and emotion. It is simply stunning.