Dear Readers,
At a recent event for author Jennifer Egan, she was asked what she thought about AI written material and its impact on books, publishing, and authorship. Her response was perfect. AI might entertain, she commented, but it is deep reading that will be a form of resistance to our ever-increasing technological world. That is one reason why Bookshop Santa Cruz is once again excited to serve as a community partner with The Humanities Institute at UC Santa Cruz for their Deep Read Program. It challenges all readers in Santa Cruz County (and Banana Slug alums around the world) to read one book and engage in deep learning of that text, with multiple community events, to better understand our world.
This year the book is bestselling author Elizabeth Kolbert's Under a White Sky—a brilliant examination of how humans are using technology and scientific intervention to respond to climate change. As she did in her pivotal book The Sixth Extinction, Kolbert uses her journalistic background to tell poignant and captivating stories about how we are shaping our world at this critical juncture. At first hesitant to read something I assumed would be solely depressing, I found Under a White Sky to instead be inquisitive, inspiring, and creative as I learned about people who are trying to harness corals having sex, fish nearing extinction, Icelandic stones deep in the earth, and more to solve our man-made disasters. Whether these interventions are impactful or just another way that humans try and fail to intervene in nature's course is a topic that crosses over from science to the humanities—delving into questions about human ingenuity, vision, and agency.
Luckily for us, Kolbert will be in conversation with UCSC alum, New York Times writer, and Bookshop friend Ezra Klein at the UC Santa Cruz Quarry Amphitheater on Sunday, May 21st, at 4:00 for a discussion that is free and open to the public. I hope you will join us there for a conversation that will be sure to inspire. Personally, I believe that our best responses to climate change are going to be community-driven, so what better way to engage than by reading together to continue our quest to impact change? For more information about the Deep Read and to register for the event, please visit their website: https://thi.ucsc.edu/deepread/
Happy reading,
Casey Coonerty Protti
Owner, Bookshop Santa Cruz
Books I'm loving now: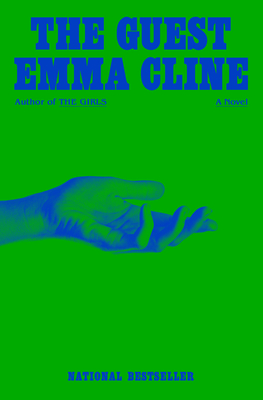 The Guest
by Emma Cline
Alex, a desperate and lost twenty-something, finds herself in Long Island for a summer, first on the inside of the wealth and glamour and then on the outside looking in. Like in her previous bestselling novel,
The Girls
, Cline has a knack for inhabiting the desires of young women coming of age and the power they both possess and lack within structures of class, power and privilege. Read this in one sitting—you won't be able to look away.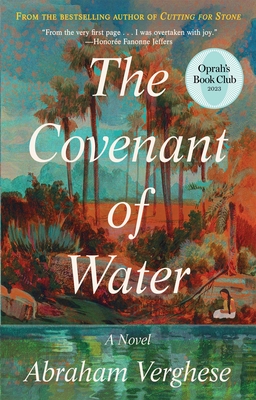 The Covenant of Water
by Abraham Verghese
Epic in scope, brilliant in prose and exceptional in storytelling, Verghese (
Cutting for Stone
) traces three generations in southwest India through marriages and parenthood, health and loss, ambition and identity, and a curse that affects each generation when one member of a large family perishes by drowning. Even at 700+ pages, it is utterly absorbing, a perfect read to be lost in and then changed forever.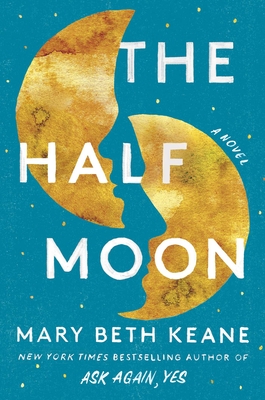 The Half Moon
by Mary Beth Keene
What does one week in the life of a marriage look like? Mary Beth Keane (
Ask Again, Yes
) introduces us to Malcolm and Jess, a married couple at the crossroads where feelings about infertility and parenthood, infidelity and commitment are at the forefront. Set against the backdrop of the bar they own and a snowstorm that upends their routines, Keane creates an immersive story of love and forgiveness that perfectly captures the emotional depth of our most intimate relationships.