Dear Readers,
One of Bookshop's most deeply-held beliefs is that connecting the right books to readers has the possibility to change lives. However, for the last ten years, a central way Bookshop does this work has actually only ever been seen by our youngest customers. In partnership with local schools and through the leadership of local librarians, Bookshop brings dozens of authors each year to our schools to connect with kids on books, illustration, writing, and, most importantly, imagination. I remember watching one such assembly where I could see in the faces of some young students that their dream of becoming an author could indeed become real. These events are much more than just an introduction to the book— they give a glimpse to kids about how they could live a creative life.
At a recent event, students at Amesti and Ann Soldo Elementary Schools created hundreds of paper butterflies and butterfly hats to grace the walls and ceilings in anticipation of hearing from Pam Muñoz Ryan about her latest novel,
Solimar: The Sword of the Monarchs
. At the other end of the age spectrum, last fall students at Pacific Collegiate School heard from Young Adult author Ruta Sepetys about how to incorporate history into fiction. From kids running through halls in
Captain Underpants
capes, to librarians integrating a book about the oceans into the curriculum in anticipation of a school visit, the Authors in Schools Program creates a lasting experience around reading. Sometimes the events even lead to a community-wide celebration. In one of my favorite events in our history, in 2018, The County Office of Education and the Arts Council of Santa Cruz County partnered with us to host Matt de la Pena and Christian Robinson for
Carmella Full of Wishes
, including breakout sessions for the hundreds of students to do art and drama related to the story and receive a free book at the door. As you can see, my History major heart is doing a leap with this lineup. We hope that you can come to these events, say hello (in person!), and remember what it means to gather, together.
We hope that this work only expands, especially as we start to do in person events again in post-pandemic life. Holly, our fabulous Schools Outreach Coordinator, is working tirelessly to make this happen. In the meantime, we also hope to find ways to share these experiences outside of school walls so that all of us get a chance to remember what it feels like when the book world comes alive for the first time.
Casey Coonerty Protti
Owner, Bookshop Santa Cruz
Books I'm loving now: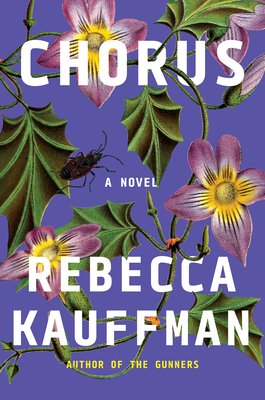 Chorus
by Rebecca Kaufman
Some of my favorite novels involve the unique and complex relationships found between siblings. Although fairly slim, Chorus deeply connects us to the seven Shaw siblings, laying bare their allegiances, assumptions and loyalties found over generations. A pitch perfect family drama.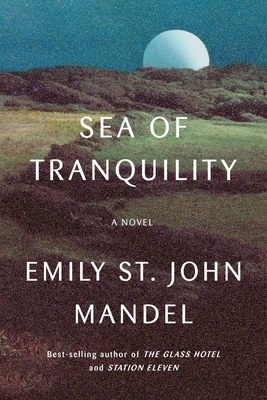 Sea of Tranquility
by Emily St. John Mandel
Ever since reading Station Eleven and the Glass Hotel, Emily St. John Mandel fans have been anxiously awaiting her new novel set to arrive on April 5th. The wait is worth it. Sea of Tranquility carries readers across time and space, simultaneously delving into topics about basic human emotions along with theories of time travel, metaphysics and living in space. Kiran Hargrave described it as "sci-fi with soul" which is a perfect description of this transformative and emotional book.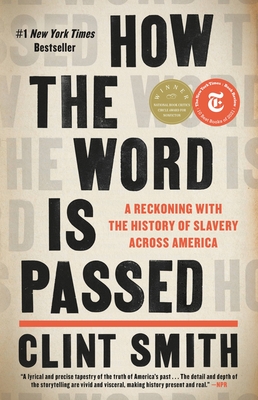 How the Word is Passed
by Clint Smith
Throughout time, the collective "we" has relied on historic monuments and locations to shape our understanding about history. In this exquisite work of nonfiction, Clint Smith explores nine sites that address, or fail to address, the history of slavery in the United States. A deeply affecting and honest account of the making of our historical record.