Dear Readers,
This summer my family traveled to Spain for a COVID-delayed vacation. The big surprise for me was how much I fell in love with Madrid, a place that previously only registered as the city where my friend's bag was stolen while backpacking around Europe in my early twenties. Why did it resonate so much more this time around? I found Madrid to be a city centered in literature—full of bookstores on every street, golden literary quotes etched into the roads, people reading on park benches, and even burial sites of authors (like Cervantes) in churches.
The neighborhood that exemplifies this is called Barrio de las Letras and much like anything that supports literature, it is full of culture in all forms—from theater to art to street performance. Is there anything more glorious than walking aimlessly through the streets of a world-class city to discover bookstores, literary street art, and beautiful plazas to sit down and read? Be still my heart. I almost didn't leave.
This experience made me contemplate what makes a city or a town a center of literature. Is it the quantity of bookstores or the public dedications to reading? Years ago, Baltimore etched all of their city benches with the slogan "The City that Reads" when over 200,000 adult Baltimore residents were functionally illiterate. However, is the public dedication of an ideal enough to make it a city dedicated to books? I think so, as long as the opportunities and investments to engage with books follow. Then I look at Santa Cruz, a small-ish city with an outsized reading population. People always ask me, "How is it that Bookshop is always packed with readers in such a small market?" Somehow, this small town supports a bookstore with 30,000 titles, and has done so for over 56 years.
To me, a town dedicated to literature is one that centers around the people and places that value literature—from independent bookstores to teachers running literacy programs to strong libraries. I hope that Santa Cruz is always remembered as a city of books, and that maybe, one day, Madrid residents will visit and come away with the same experience I had in their wonderful city.
Casey Coonerty Protti
Owner, Bookshop Santa Cruz
Books I'm loving now: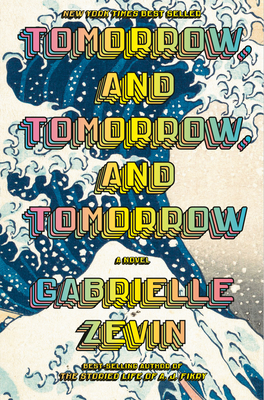 Tomorrow, and Tomorrow, and Tomorrow: A novel
by Gabrielle Zevin
Sadie and Sam are childhood friends who reconnect in their early twenties to launch what becomes one of the most successful video game companies of their time. Although I found the video game world a wonderfully creative background to the story, the pull of the book for me was the immersive experience of examining life in your twenties- of finding identity, finding love and figuring out where you belong. Absolutely captivating and this month's #1 pick from indie bookstores across the nation.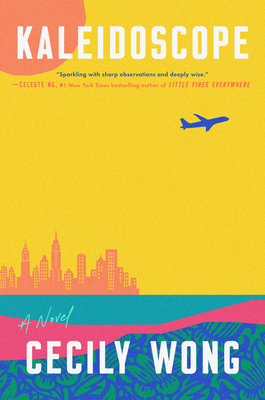 Kaleidoscope by Cecily Wong
Morgan and Riley are close sisters in a family that launches a successful bohemian shopping empire. When a tragedy upends their lives, family dynamics have to be rewritten while competing threads of grief and discovery collide. It is a story about sisterhood, travel, freedom, identity and love. It feels like an adventure just reading this book.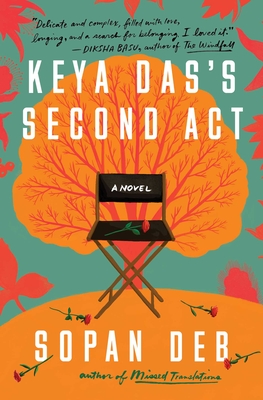 Keya Das's Second Act by Sopan Deb
A Bengali American family is at a crossroads, borne of past mistakes, regrets and missed opportunities. When they discover a play written by their daughter with her girlfriend they wouldn't accept, they try to come together again but this time, with much more honesty about their lives. Funny and charming while simultaneously painful and messy, this is a story about family in all forms.