Tuesday, April 12, 2016 - 7:30pm
Poetry Santa Cruz is dedicated to nurturing the poetry community and bringing poetry to the larger community in Santa Cruz County. They generally hold monthly meetings at Bookshop Santa Cruz on the second Tuesday of the month. The suggested donation is $3. Please go to the Poetry Santa Cruz website or contact Len Anderson for more information about the poets featured this month.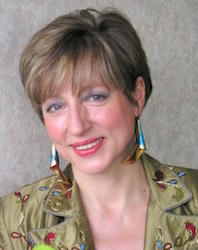 Anne-Marie Fyfe, poet, creative-writing teacher, arts-organiser & former Chair of the Poetry Society, (2006-2009), was born in Cushendall in the Glens of Antrim. She has organised and hosted poetry events and festivals, and has talked on poets, poetry & the poetry world on TV & radio, interviewed a wide range of well known poets and figures from the world of literature. She won the Academi Cardiff International Poetry Competition (2004) with her poem "Curaçao Dusk," and established Coffee-House Poetry at the Troubadour.

Learn more about Anne-Marie Fyfe on her website.

Read first Anne-Marie Fyfe's poem Interstate at the bottom of the article, then read the commentary and the poem again. It was the poem of the week in The Guardian newspaper.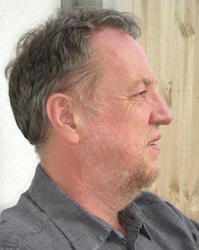 C. L. Dallat, poet, musician and critic, (b. Ballycastle, Co. Antrim, Ireland) now lives in London where he reviews literature and the arts for the TLS and Guardian among others, and has been a regular contributor to BBC Radio's weekly Saturday Review since 1998. His first poetry collection, Morning Star, was published in 1998, he won the Strokestown International Poetry Competition in 2006, and his latest collection is The Year of Not Dancing (Blackstaff Press, 2009)
Read C. L. Dallat's poem "Love on a Rock" and more on his website.