Monday, June 11, 2018 - 7:00pm
Books & Brews Summer Series Kick-Off: LitHops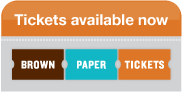 at Lupulo Craft Beer House
233 Cathcart St, Santa Cruz
Event #1 of Bookshop's 2018 Books & Brews Passport Series
Join us for our Books & Brews SUMMER SERIES KICKOFF for 2018 with LitHops at Lupulo Craft Beer House! Now in its fourth year, this exciting series brings locals and those with literary hearts out to the many wonderful taprooms and breweries of Santa Cruz County to share in BOOKS, GAMES, DISCUSSIONS, plus a whole lot of community fun accented by craft beer.
As your community booksellers, it is one of our very favorite events, and we hope that you will join us! Tickets on sale through Brown Paper Tickets May 21st, 2018.
Lupulo hosts this year's kickoff event, the return of our LitHops event that pairs you with the perfect book and brew pairing. This is the best, tastiest possible way to pick out your summer beach reads from among some of our favorite, lesser-known paperback reads… we introduce you to some amazing titles and our brewing partner dreams up pairings with various ales, stouts, ciders and more. that will mine the depths of lettered drunkenness amidst the pages of your favorite books. We'll touch on biography, history, poetry, fiction and nonfiction…IPAs, ales, stouts, and cider...
___________________________________________________________________________

Tickets are required to attend this event. $17 includes entry to the event, a voucher for your choice of one copy of one of our featured books at the event, and as well as a discount of 50% off the first draught beer, cider, glass of wine, or nonalcoholic beverage you purchase that night. Thank you, Lúpulo!
Tickets only available via Brown Paper Tickets.
__________________________________________________________________________
Cheers!
About the series…
Bookshop's popular summer event series returns! Books & Brews combines our love of literature and our love of craft beer. Five book-focused events will be held at some of our favorite beer houses (and one local distillery) this summer. Enjoy special offers and discounts at each location on the night of their event.
BONUS: Pick up a Books & Brews Passport in the store (or print one here). Get it stamped at three or more events in the series and you'll be entered to win a $150 Bookshop gift card.