COOKBOOK POTLUCK by Stefanie Berntson
It goes without saying that the pandemic has upended countless plans and special events, and our annual staff cookbook potluck at the store was another that had to be cancelled. Still, culinary enthusiasts on our staff took home early copies of some of the most enticing cookbooks of the fall season and tried them out in their kitchens. I am happy to share their feedback with you here. Looking for even more great new cookbooks? See our staff recommendations here.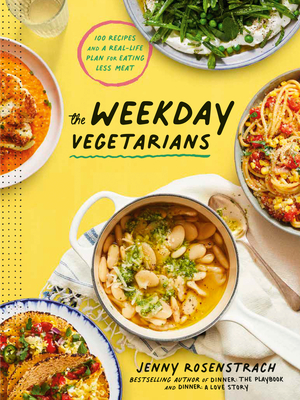 The Weekday Vegetarians
by Jenny Rosenstrach
CLARKSON POTTER
I was already a big fan of Jenny Rosenstrach's cookbooks, but I dove into her latest with extra excitement because of its focus on vegetarian meals (which I'm forever aiming to make more of). Rosenstrach totally gets what real life is like (busy schedules, cooking for people with different food preferences, trying to adhere to a budget, being too tired to cook), so her recipes are always accessible and easy. But she also loves good food, so her recipes are also always delectable. The Weekday Vegetarians is a stellar example of this. We loved her version of veggie burgers (using pinto beans), her salads, and the Tagliatelle with Corn, Tomatoes, "Onion Bacon" & Basil. Look no further for family meals done right!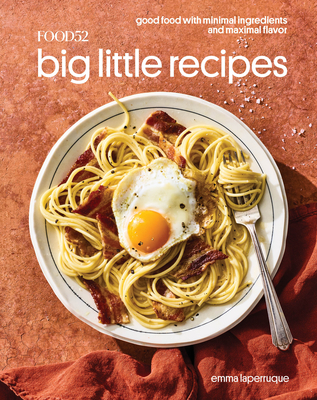 Food52 Big Little Recipes: Good Food with Minimal Ingredients and Maximal Flavor
Edited by Emma Laperruque
TEN SPEED PRESS
Jocelyn tried out Food52's newest cookbook and says if you are an experienced cook and have the necessary tools at hand, this book delivers. She found that the recipes maximize flavor, as promised in the title, but that there's still room to adjust and play with your own seasonings if you so desire. Not a cookbook for the beginner or budget-conscious cook, despite the minimalist moniker, but a good addition to the library of a foodie who wants tasty food without a huge amount of effort and technique.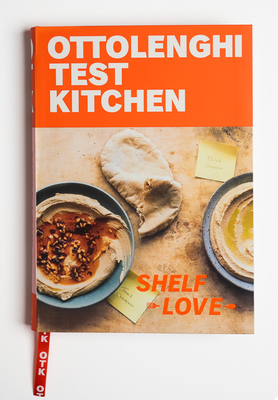 Ottolenghi Test Kitchen: Shelf Love: Recipes to Unlock the Secrets of Your Pantry, Fridge, and Freezer
by Noor Murad & Yotam Ottolenghi
CLARKSON POTTER
Jess tested powerhouse Yotam Ottolenghi's newest by making the Zucchini in Yogurt Sauce and found it delicious. Although it is a book for the cook who has some confidence in the kitchen and has time to possibly track down some ingredients (as is the case with most Ottolenghi recipes!), Jess says the dish she made was well worth the effort and that it would be great to serve at a dinner party.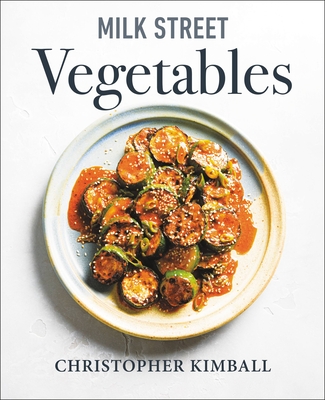 Milk Street Vegetables
by Christopher Kimball
VORACIOUS
My coworker Cat tried out Milk Street Vegetables by cooking two dishes: Corn with Shrimp, Chilis, and Scallions, and Lebanese-Style Greens with Caramelized Onions. She found that both were fairly easy to make and were completely, wonderfully delicious. The recipes contain a lot of herb and spice mixtures, making complex nuggets of healthy eating that don't leave you feeling unsatisfied and still hungry. Cat also loved the good index and the second table of contents, where the recipes are organized by vegetable.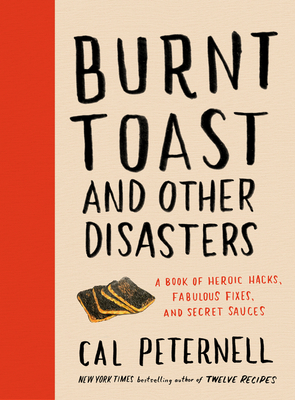 Burnt Toast and Other Disasters: A Book of Heroic Hacks, Fabulous Fixes, and Secret Sauces
by Cal Peternell
WILLIAM MORROW COOKBOOKS
Jenny says Cal Peternell's new book helps you see the potential in mundane ingredients and gives you permission to embrace happy accidents (like using burnt toast to make Cheesy Onion Bread Pudding). She cleaned out her vegetable drawer and picked some overgrown and leggy mint, cilantro, and basil, using them in the Roasted Vegetable Salad with Ginger, Lime, and Sour Cream Vinaigrette, which was deliciously tangy. Recommended for even the newest home cook, this book has great flavor combinations and helpful techniques.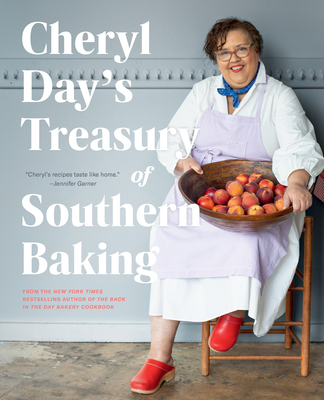 Cheryl Day's Treasury of Southern Baking
by Cheryl Day
ARTISAN
If you already have numerous baking books, you might wonder if you need another, and a Southern one at that (especially if you picked up last year's terrific The Good Book of Southern Baking by Kelly Fields), but I am here to say that when it's as special as this one, you most certainly do. Cheryl Day's new book is packed with cakes, biscuits, pies, cookies, and breads that are even better than you hope they are. I made the Peach Cobbler, Peanut Butter Cookies, and Brown Sugar Spice Cake with Butterscotch Glaze and they were all big hits with my family and so easy to make. The warm voice of the author and the stellar, approachable recipes make this book a true treasure that will likely become your trusted baking companion.

Stefanie Berntson has had the pleasure of being the cookbook buyer at Bookshop Santa Cruz for more than 25 years.