Bookshop's Cookbook Potluck
by Stefanie Berntson
Published in our 2015 Winter Newsletter.
How committed is Bookshop Santa Cruz's staff to being knowledgeable about books? We baked, broiled, and cooked our way through a massive (and uncharacteristic) heat wave in September, just so we could, from actual experience, tell you all about some of the best cookbooks of the season.
Months earlier we thought it would be great fun to get a hold of advance copies of some of the biggest books of the fall, try out as many recipes as possible, then hold a potluck so the entire staff could sample and get familiar with the food. Heat be damned, we did just that.
As the cookbook buyer, I allowed myself first dibs on the advance copies and was able to snag two outstanding books before anyone was the wiser: Near & Far by Heidi Swanson and The Violet Bakery Cookbook by Claire Ptak. Both books knocked my socks off.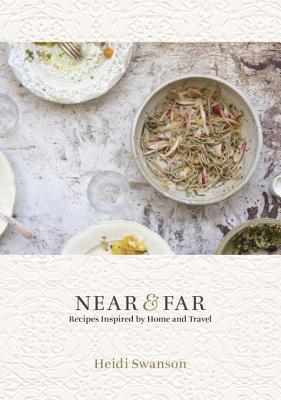 Many Bookshop staffers, including me, were already big fans of Heidi Swanson's previous books (Super Natural Cooking, Super Natural Every Day) and her blog (101 Cookbooks), so the excitement was high for her latest cookbook. Near & Far (TEN SPEED PRESS), a collection of vegetarian recipes inspired by Swanson's global travels, did not disappoint. Besides being visually stunning (the author is also an accomplished photographer), the book is filled with recipes for the best kind of good-for-you food: delicious! I tried several recipes leading up to our potluck: the Chive Dumplings, which were sublime and fun to make; the Roasted Tomato Salad, which was the perfect end-of-summer dish; the Tartines, featuring flavors I would never have thought to put together (but loved!); and the Spring Carrots & Beans—with lemon, shallots, dill, and brown sugar—that was both a crowd-pleaser and an absolute revelation. Heidi can do no wrong!
The book industry buzz was early and intense for The Violet Bakery Cookbook (TEN SPEED PRESS) by Chez Panisse pastry alum Claire Ptak, who has a bakery in London and who Jamie Oliver describes as "my favorite cake-maker in the world." Could it live up to the hype, I wondered? The answer: Most definitely yes. Ptak's book is filled with sweet and savory recipes that are so appealing that I could barely choose which ones to try first. I settled on the Egg Yolk Chocolate Chip Cookies, the Tomato and Marjoram Tart, and the Potato and Mozzarella Tart—all were fantastic. Next came the Yellow Peach Crumb Cake and the Sweet Corn and Roasted Cherry Tomato Quiche—do you see what I mean about appealing recipes?—and finally, the Lemon Drizzle Loaf, which I made for our staff potluck to rave reviews. What I love most about The Violet Bakery Cookbook is that Ptak's California sensibilities come shining through: Her recipes are accessible but interesting, unpretentious, and seasonal. I anticipate baking from this book for years to come.
My coworker Sara took on The Homemade Kitchen (CLARKSON POTTER) by Alana Chernila, whose previous book, The Homemade Pantry, was a Bookshop best-seller. While Sara did not fall in love with her cookbook the way I did mine (she found it to be for more of an adventurous cook than she is), she did appreciate picking up some great ideas—like flavoring cream cheese for her morning bagel—and ended up making perhaps the favorite dish at our potluck: an exceptional Greek salad. Of course we've all had Greek salads before, but Chernila's recipe was perfectly balanced—not too salty, not too sharp. Just spot on.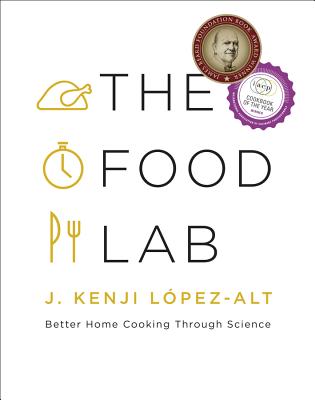 Speaking of winners, our staff could not get enough of The Food Lab: Better Cooking Through Science (W.W. NORTON & COMPANY) by J. Kenji López-Alt. Cat was the lucky coworker to take this book home, and she and her family made numerous recipes and were completely taken by the fantastic information and instructions throughout. This tour of the science of cooking through popular American dishes is sort of a love child of Cook's Illustrated, On Food & Cooking, and Alton Brown. Filled with fantastic step-by-step photographs and a terrific dash of humor, The Food Lab is ideal for beginner and seasoned cooks alike. Ignoring the 90-degree heat outside, Cat made the Beef Stew with Lentils for our potluck. We licked the bowls clean while poring over the pages of the book. Our staff was particularly excited about how López-Alt showcased techniques, such as knife skills, not in a separate chapter in the book, but right there with the recipes that needed them. Everyone left our gathering feeling like The Food Lab would make an excellent addition to any cook's library.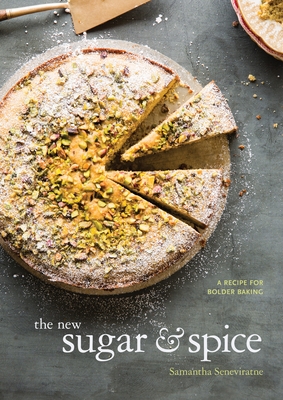 Kimberly and Megan both got their hands on copies of The New Sugar and Spice: Recipes for Bolder Baking (TEN SPEED PRESS) by Samantha Seneviratne and spoiled the staff as they tested their way through them. Kimberly found the recipes easy to follow and was happy to discover that she already had most of the ingredients in her kitchen; she had just never thought to use them for baked goods. As someone who generally doesn't love sweet things, she found this book enlightening: Sugar doesn't have to be the star of dessert—spice or savory flavors can work just as deliciously. Kimberly treated the staff to Chile-Chocolate Truffles, Maple-Glazed Pecan Cookies, Crunchy Peanut Pepper Cookies (with cayenne!), and Salt and Pepper Caramel Brownies—which were truly top notch. Megan—who really liked that the chapters are organized by spice —sealed the recommendation for The New Sugar and Spice with the All-Edges Brownie Cookies that she brought to the potluck.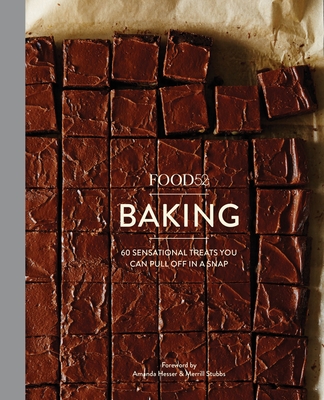 Since there are so many enthusiastic bakers on our staff, we also tried out Food52 Baking: 60 Sensational Treats You Can Pull Off in a Snap (TEN SPEED PRESS). Nici, who describes herself as an amateur baker, found the recipes to be approachable yet challenging enough to take her skills to the next level. She also loved the thematic suggestions in the back of the book (she and her daughter are working their way through the kid-friendly recipes). Our lucky staff noshed on several excellent recipes, including Bestest Banana Bread, the sumptuous Strawberry-Yogurt Snack Cake, and Peanut Butter and Jelly Sandwich Cookies, which Nici swears couldn't be simpler to make and are even flourless!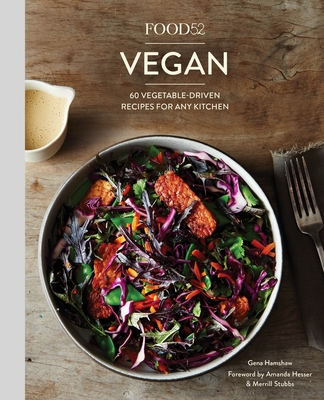 The editors of Food52, an online community of cooks, are also publishing Food52 Vegan (TEN SPEED PRESS) this fall. Ashley took home the advance copy and really appreciated that the approach to vegan cooking was not one based on restrictions and substitutions, but on utilizing the many components of ingredients—like texture, nuttiness, fat content, and acidity—to create a balanced meal that is both delicious and fulfilling. Ashley wisely stayed far from the heat and made the Green Smoothie with Avocado, Five-Minute No-Bake Granola Bars, and Chilled Cucumber Soup with Mango Salsa—which were absolutely delicious.
All in all, Bookshop staff had a marvelous time cooking from these books and an even better time eating the results! We can't wait to do it again next season, no matter the temperature.
Stefanie Berntson has had the pleasure of being Bookshop's cookbook buyer for more than 20 years.