Bookshop's popular summer event series returns for the fifth year in 2019!
We are excited to bring back our series of events combining our love of literature and our love of craft beer. Four book-focused events will be held at some of our favorite beer houses this summer. Enjoy special offers and discounts at each beer house on the night of their event.
BONUS: Pick up a Books & Brews Passport in the store or download one to print here. Get it stamped at two or more events in the series, return it to Bookshop by September 15th, and you'll be entered to win a $150 Bookshop gift card.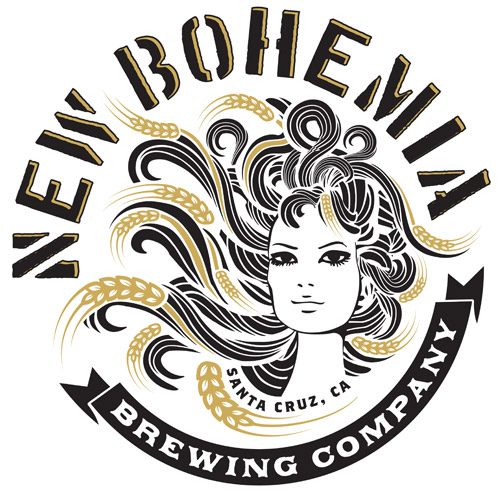 Thursday, June 20th, at 7:00
New Bohemia Brewing Company
1030 41st Avenue, Santa Cruz
Series Kick Off: LIT HOPS! Pair books with the perfect brew and then pick your favorite match. $18 entry includes your choice of a featured book from Bookshop booksellers' top picks for the summer. Purchase tickets to this event at Brown Paper Tickets.
Thursday, July 25th, at 7:00
Santa Cruz Mountain Brewing
402 Ingalls Street, Santa Cruz
Book Swap! Bring a favorite book to swap, hear about others' favorites, and come home with a much-loved new read. Special Offer: Our hosts at SCMB are offering $1 off all of their beers for attendees who bring a book to book swap. Thanks SCMB!
Thursday, August 15th, at 7:00
Discretion Brewing
2703 41st Avenue, Suite E, Soquel
Author event: Kira Jane Buxton will join us to discuss her new book, Hollow Kingdom. One pet crow fights to save humanity from an apocalypse in this uniquely hilarious debut from a genre-bending literary author. "A plucky hero, a boisterous tale, startling prose and eerie events combine for a thoroughly enjoyable account of the end of the world as we know it. The Secret Life of Pets meets The Walking Dead." ―Karen Joy Fowler
Thursday, September 5th, at 7:00
Lúpulo Craft Beer House
233 Cathcart St, Santa Cruz
Community Read Discussion: Conversations with Friends: A Novel by Sally Rooney. Pick up a copy this summer and come discuss this debut novel by the acclaimed young Irish writer Sally Rooney (Normal People). "Rooney captures the mood and voice of contemporary women and their interpersonal connections and concerns without being remotely predictable…A clever and current book about a complicated woman and her romantic relationships." (Kirkus) "A smart, sexy, realistic portrayal of a woman finding herself." (Booklist, starred review)