Book Groups
Here Are a Few Recommendations for Books by Group Type

Why We've Come Back To Book Groups
One of the things that COVID changed in our lives was a reckoning with how we spend our time. Many people are re-evaluating what brings them joy or expands their experience and then are making choices to change their job, where they live, or what they do in their free time. At Bookshop, we believe that book groups are one activity that has withstood this post-pandemic test. Although many of us lamented how, for a time, our lively book groups became yet another Zoom session, we still came back to our groups in the end. Here, four booksellers share why book groups are still meaningful to them.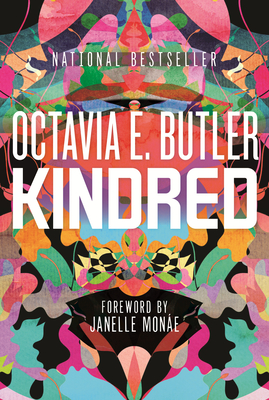 Kindred
by Octavia Butler
There were many times during the last few years when I wanted to stick my head in the sand to try to shelter myself from some of the experiences or challenges facing our world. However, the times when I actually felt the best were not when I hid, but when I was able to confront my fears—as long as I did so through books. Whether it was reading a book where COVID or a pandemic is a theme, examining our world through history, or reading books from authors from other regions dominating the news, the books that I read with my book group allowed me to process and heal. Then, when I was all out of process energy, my book group also allowed me to escape by reading something fanciful or fun and being able to laugh together. Regardless, my book group became truly cathartic—a trusted circle of friends engaging with the world but doing it together through the empathetic voice of books.
Casey
Owner, Bookshop Santa Cruz
---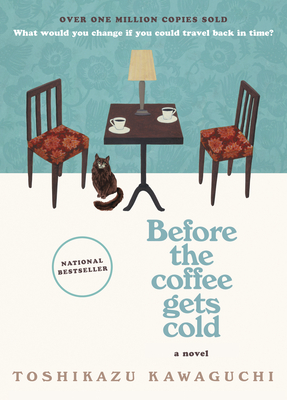 Before the Coffee Gets Cold: A Novel
by Toshikazu Kawaguchi
During our recent book club, it came up that book groups give us the space to practice having conversations with people about things other than our own daily lives, and I thought, yes!, what other opportunities do we so regularly choose? These gatherings are an established arena to engage in discourse and disagreement without breaking down into 280-character dismissals of the other. How vital a resource this is, especially having just spent the past couple years in limited social settings. For me, returning to book club (let's face it, one more Zoom wasn't working in my household) was a return to unsheltered conversation and active participation in the world. This is not to say that our meetings are contentious, but that's just the point, getting together and talking books, or the issues they bring up, doesn't have to be heated. It just has to be practiced. Preferably with good friends, food, and drink.
Melinda
Head Book Buyer
---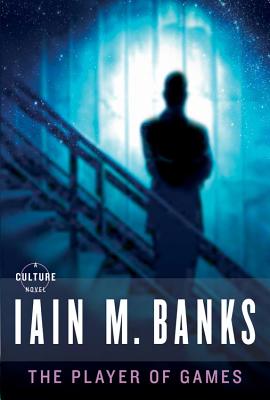 The Player of Games
by Iain M. Banks
I've been in the same Sci-Fi/Fantasy book group since 2014, fittingly called Inklings. We've had a couple members come and go, but there are at least five core people who have remained the same. During the pandemic, when we moved to online meetings, this consistency became a life raft for me. Everything was topsy-turvy, but knowing that once a month, without fail, we would gather to discuss books helped ground me. It was a constant source of solace and a beacon to look forward to. Being in a Sci-Fi/Fantasy book group during what felt like the end of the world was wild, but it was a port in the storm we could always return to no matter how upsetting things were. We're watching each other's children grow up (one just moved out of state!) and through all the change, it was nice to have something that stayed the same.
Ivy
Head Children's Book Buyer
---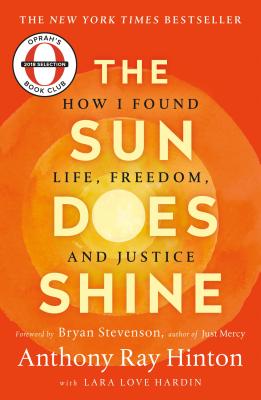 The Sun Does Shine: How I Found Life and Freedom on Death Row
by Anthony Ray Hinton with Lara Love Hardin
While there are probably more strategic ways of starting a book group, I went with the "what's the worst that can happen?" approach when I left a comment on a Nextdoor post of someone inquiring about book groups in the area: "I'll host one!" I provided a date, time, and location and invited all who were interested to join me to discuss how it might work. Pushing through the regret and the "what have I done?" thoughts as I prepared my snacks and set out chairs, I ended up with 18 strangers in my house! Two years and one pandemic later, we are now a solid group of seven who have persevered through the determined-to-meet chilly outdoor book meetings, the socially-distanced, masked and vaccinated meetings, the last minute pivots to online Zoom meetings, and in spite of it all, we have built a lovely community of diverse individuals who take turns choosing books and hosting meetings, who generously share insights and perspectives, and listen and learn from each other. We hardly ever all agree on our thoughts about the month's book, but each time we gather, I'm amazed at how we can read the same book and have such varied and valuable viewpoints. My regrets have long since fallen away and been replaced by new friends and stacks of great books.
Jenny
Former Digital Marketing Coordinator
---
Book Group Benefits!
Bookshop Santa Cruz is excited about our benefits for our wonderful book group enthusiasts. Our Bookends Email Newsletter includes a monthly coupon that you can use to save 15% on your book group's next read. Simply print out a copy of the coupon from your e-mail, fill it out, and bring it with you when you purchase your book group selection. To guarantee that your title is on hand, please call us ahead of time (831-423-0900) and we'll put a copy on hold or order it for you.
Sign up for our Bookends Newsletter
Look for staff recommendations and book group selections on the book group wall, located in the fiction room. Or check out some of our staff's previous recommendations here.
Book Group Mixers
We also offer Book Group Mixers several times a year. These mixers are a great way to meet other individuals interested in joining an existing book group or starting a new one. The events feature presentations by authors and representatives of publishing houses, lots of great giveaways, raffle prizes, and staff recommendations of great book group titles. Subscribe to our Book Ends e-mail to learn about upcoming mixers.
Want to Join a Book Group?
Many local book clubs use Meetup.com to organize meetings. Here is the Meetup page for Santa Cruz area book groups.
Young adults should check out SC Teen Book Crew, a group of teenage readers at San Lorenzo Valley High School and at Santa Cruz High School. Join the crew, or ask how you can start a book crew at your own high school!
More Resources for Book Groups
Any questions on Bookshop's opportunities and resources for Book Groups? Send an e-mail to info@bookshopsantacruz.com !