We are excited to announce the launch of Bookshop's year-long programming effort called 2020 Vision. Our focus will be to look back at where we've been (as a country), shine a light on our current state of affairs, and look ahead to where we want to go in 2020 and beyond.
We hope you will join us in this campaign of reading recommendations, author events, and community partnerships, as we look at the world with hindsight, clarity and vision.
PARTNERING WITH OUR COMMUNITY:
Bookshop Santa Cruz is teaming up with Santa Cruz Indivisible to support their year-long Citizenship 2.0 program. Over the course of many months, they will be using Robert Reich's book, The Common Good, (as well as further suggested reading mentioned in the book) to explore various topics related to citizenship. (Citizenship in this context applies to all members of society, not just individuals considered legal residents.) The first meeting (on April 18th—see below) will have a larger crowd and from there they are hoping to create smaller groups. If you are interested in hosting a smaller group, let admin@santacruzindivisible.org know!
BOOKSHOP READING RECOMMENDATIONS:
Bookshop Santa Cruz has curated reading recommendations throughout the store—suggesting three great books in each section that address hindsight, clarity, and vision within that subject or genre. Look for them all year long as we explore where we have been, where we are now, and where we might go in the future, through the lens of history, science, politics, food writing, fiction, and much more. See our recommended reading lists here.
UPCOMING 2020 VISION EVENTS:
PATRICE VECCHIONE
Ink Knows No Borders: Poems of the Immigrant and Refugee Experience
Thursday, April 11th, at 7:00
at Bookshop Santa Cruz
This new collection of poems, edited by Patrice Vecchione and Alyssa Raymond, addresses issues of young adult immigrants and refugees. Matt de la Pena says, "Brave, beautiful, and necessary... This is the most important book we will read this year." At our 2020 Vision event, we hope to further our understanding of the many paths of immigrants and refugees over their first and second generation experiences, and help us define how we can be allies in empathy and support to this important part of our country. See event details here.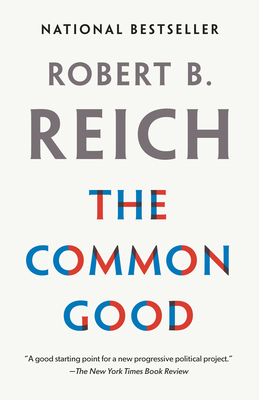 SANTA CRUZ INDIVISIBLE
Citizenship 2.0 Book Club Event: The Common Good
Thursday, April 18th, at 7:00
at Cruzio Building, 877 Cedar Street, Suite 150, Santa Cruz
"The Common Good consists of our shared values about what we owe one another as citizens who are bound together in the same society-the norms we voluntarily abide by, and the ideals we seek to achieve." —Robert Reich. Register for this free event here.
PREVIOUS 2020 VISION EVENTS:
MADELEINE ALBRIGHT, Fascism: A Warning
February 5, 2019
We were thrilled and honored to launch our 2020 Vision campaign with an evening with Madeleine Albright, the United States' first female Secretary of State, who spoke about her book, Fascism: A Warning, a personal and urgent examination of fascism in the twentieth century and how its legacy shapes today's world. Secretary Albright was in conversation with UCSC alumna and Pulitzer Prize-winning journalist Martha Mendoza. Over 2,800 people attended our event at Kaiser Permanente Arena, which was cosponsored by The Humanities Institute at UC Santa Cruz and Temple Beth El. This was the largest event in Bookshop's 52-year history! See the Santa Cruz Sentinel article here.