We are excited to announce the launch of Bookshop's year-long programming effort called 2020 Vision. Our focus will be to look back at where we've been (as a country), shine a light on our current state of affairs, and look ahead to where we want to go in 2020 and beyond.
We hope you will join us in this campaign of reading recommendations, author events, and community partnerships, as we look at the world with hindsight, clarity and vision.
PARTNERING WITH OUR COMMUNITY:
Bookshop Santa Cruz is teaming up with Santa Cruz Indivisible to support their year-long Citizenship 2.0 program. Over the course of many months, they will be using Robert Reich's book, The Common Good, (as well as further suggested reading mentioned in the book) to explore various topics related to citizenship. Their next Book Club event is May 15th. See details below.
BOOKSHOP READING RECOMMENDATIONS:
Bookshop Santa Cruz has curated reading recommendations throughout the store—suggesting three great books in each section that address hindsight, clarity, and vision within that subject or genre. Look for them all year long as we explore where we have been, where we are now, and where we might go in the future, through the lens of history, science, politics, food writing, fiction, and much more. See our recommended reading lists here.
UPCOMING 2020 VISION EVENTS: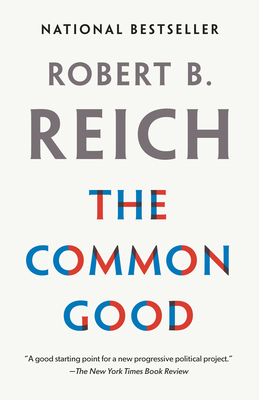 SANTA CRUZ INDIVISIBLE
Citizenship 2.0 Book Club Event: The Common Good
Wednesday, May 15th, at 7:00
at Rosie McCann's, 1220 Pacific Avenue, Santa Cruz
Santa Cruz Indivisible is having a second Citizenship 2.0 Book Club meeting for Robert Reich's The Common Good. We encourage you to read Reich's book, then to join Santa Cruz Indivisible to discuss the book and the topics it addresses."The Common Good consists of our shared values about what we owe one another as citizens who are bound together in the same society-the norms we voluntarily abide by, and the ideals we seek to achieve." —Robert Reich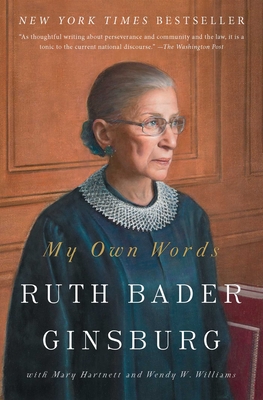 MY OWN WORDS: THE LAW & LEGACY OF RBG
Panel Discussion and Community Read
Wednesday, May 22nd, at 7:00
at DNA's Comedy Lab, 155 S. River Street, Santa Cruz
Free and open to the public: In anticipation of Cabrillo Festival of Contemporary Music's upcoming premiere of a major new work inspired by the life of Supreme Court Justice Ruth Bader Ginsburg—When There Are Nine by composer Kristin Kuster—The Humanities Institute at UCSC, Cabrillo Festival, and Bookshop Santa Cruz have come together to present a panel discussion and Community Read kickoff event. UCSC Distinguished Professor and feminist activist Bettina Aptheker will moderate a conversation with Judge Syda Cogliati, Attorney Anna M. Penrose-Levig, and Attorney Jessica Delgado about the significant cases and opinions Justice Ginsburg has championed over the course of her career and the impact she has had on women's equality, civil liberties, and racial justice under the law. Further details here.
PREVIOUS 2020 VISION EVENTS:
MADELEINE ALBRIGHT, Fascism: A Warning
February 5, 2019
We were thrilled and honored to launch our 2020 Vision campaign with an evening with Madeleine Albright, the United States' first female Secretary of State, who spoke about her book, Fascism: A Warning, a personal and urgent examination of fascism in the twentieth century and how its legacy shapes today's world. Secretary Albright was in conversation with UCSC alumna and Pulitzer Prize-winning journalist Martha Mendoza. Over 2,800 people attended our event at Kaiser Permanente Arena, which was cosponsored by The Humanities Institute at UC Santa Cruz and Temple Beth El. This was the largest event in Bookshop's 52-year history! See the Santa Cruz Sentinel article here.
PATRICE VECCHIONE
Ink Knows No Borders: Poems of the Immigrant and Refugee Experience
April 11, 2019
This new collection of poems, edited by Patrice Vecchione and Alyssa Raymond, addresses issues of young adult immigrants and refugees. Matt de la Pena says, "Brave, beautiful, and necessary... This is the most important book we will read this year." At our 2020 Vision event, we hope we furthered our understanding of the many paths of immigrants and refugees over their first and second generation experiences, and helped us define how we can be allies in empathy and support to this important part of our country. See event details here.